Dear GVCP Member,

The issue of farmworkers' rights hasn't been high on the GVCP agenda, but I thought I'd send this notice because it looks like a great way to help the cause of farmworkers, and also have a great time.

Peace,

Arnie Matlin for GVCP
---
—— Forwarded Message
From: Carly Fox <cfox@wjcny.org>
Date: Tue, 26 Apr 2016 13:44:38 -0400
Cc: Ariana <aal9@geneseo.edu>
Subject: SUNY Geneseo May Day Soccer Game for Farmworkers

Greetings Community Allies and Friends, 
On behalf of the Geneseo students who are organizing this event, I'm inviting you to the May Day Soccer game at SUNY Geneseo this Sunday May 1st in the afternoon/evening.  Event details are pasted below and the flyer in Spanish and English is attached. We are looking for volunteers to transport workers if you're interested in doing that, or for more information or if you have questions, contact Ariana Lippi – 914-787-9592.
Hey Friends!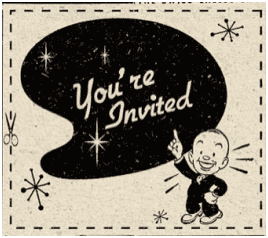 Who? Farmers, farmworkers, SUNY Geneseo students
and staff
What? Community soccer game and potluck
Where? SUNY Geneseo's soccer stadium
When? Sunday, May 1st, 5:30-7:30pm
Why? To celebrate the work and accomplishment of dairy farmworkers on International Workers Day
 
The SUNY Geneseo's Spanish Club would like to extend an invitation to dairy farmers and farmworkers for a day of soccer and fun! Please feel free to bring yourselves and your family, and those who work on your farms, and some food. Hope to see you there!
RSVP: (914) 787-9592,  Ariana Lippi
¡Juego de Fútbol!
Los invitamos al campus de Geneseo para un juego de fútbol en nuestra cancha estadio
¿Cuándo? El 1 de Mayo, 4:30-7:30 de la tarde
¿Dónde? La universidad en Geneseo (1 College Circle Geneseo NY)
¿Quién está invitando? Trabajadores de las lecherías y sus familias, estudiantes, profesores, y los patrones
¿Por qué? Para celebrar su trabajo y los logros de los trabajadores de las lecherías en el Día Internacional de los Trabajadores

El club de español quiere invitarlos para divertirse y celebrar en el Día Internacional de los Trabajadores. Invita a su familia y trae comida. ¡Nos vemos!

RSVP: Por txt a Ariana (914) 787-9592