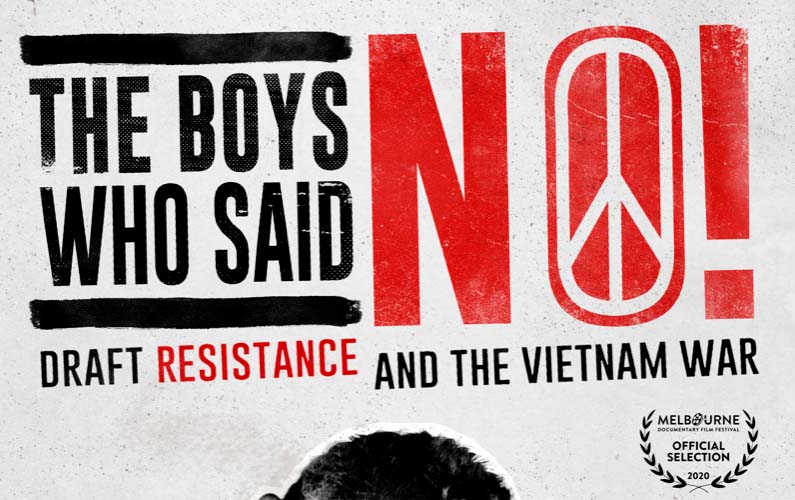 We are all set to show the excellent full-length movie, "The Boys Who Said No!" It will be a virtual on-line presentation for three days—Thursday, Friday, Saturday February 17th, 18th, and 19th.
The film is a very accurate documentary about draft resistance during the War against Vietnam. It was during this period that GVCP was founded, so some of our older members remember it. It's even more important that our younger members, and the students at SUNY Geneseo, learn about what it takes to slow and then stop a government juggernaut.
"The Boys Who Said No!" is sponsored by Geneseo Peace Action, with financial support from GVCP. Save one of those dates—or two or three—and don't miss this important opportunity to be inspired and to learn.
Join our mailing list below to receive access information.