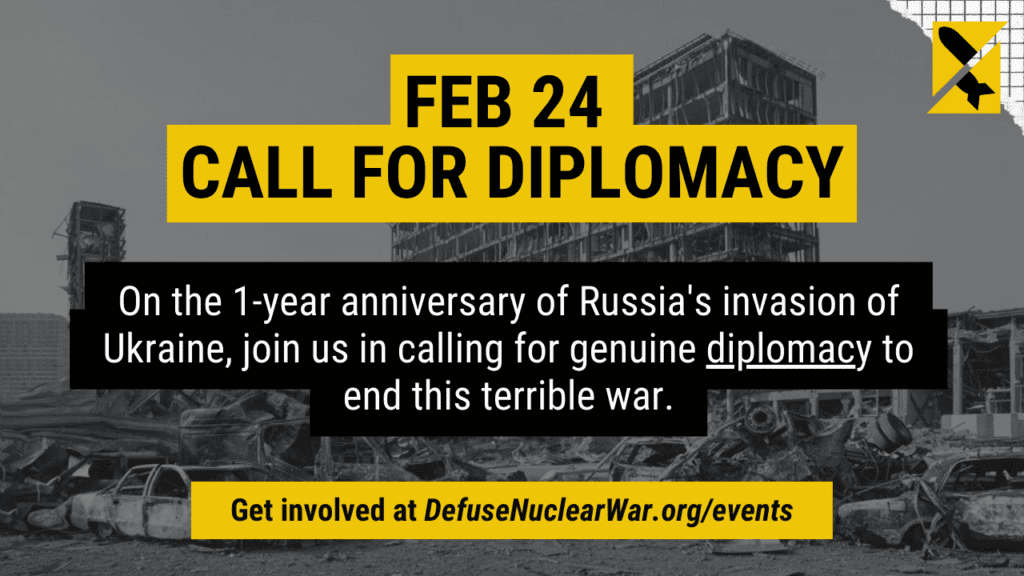 This event has been cancelled due to the storm
Rally in Geneseo on Friday, February 24th, 12:00 Noon – 1:00 PM at our usual spot—south end of Main Street—in Geneseo.
The war in Ukraine has gone on for a year.  No one appears to be talking about peace.  People view the war almost like a reality show on TV, except the reality is that people really are dying.
Who can make "Talk Not Tanks" signs and also "Peace in Ukraine" signs?