The Genesee Valley Citizens for Peace 49th consecutive H/N vigil made the front page of the Livingston County News, August 10th edition. The print edition is continued on Page 3, and has three photos.  (The online edition has ten photos.)  Not only is the article placed where no one can miss it, but it is very professionally written and accurate.
If you live in or near Livingston County, buy the newspaper.  If not, see the online version, with 10 photos.  [I used "open link" next to Suzanne's picture to see the entire article, including 10 pictures.  Let me know if you have problems opening the online version.]
Thanks to everyone who made this vigil a success, especially our allies from Rochester 23 Veterans For Peace.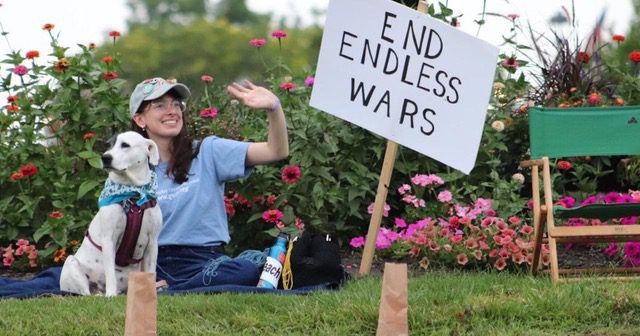 A call for peace: Observance hopes to ultimately end nuclear weapons